John Mierzejewski
Birth: 8 June 1886, Borowice, Mazowieckie, Poland (per Petition for Naturalization) (disputed)
Death: 30 December 1945, Toledo, Ohio
Relationship to me: Paternal Grand Uncle
John is my grandmother's brother. Helena had three brother: Władysław, Kalixty, and John. I have never been able to establish a birthdate for Helena or her brothers. John's birthdate has been documented as 8 June 1886 on his Petition for Naturalization, 8 June 1888 on his World War II Draft Registration and his Social Security Death Index record, and 18 June 1893 on his death certificate. Additionally, he stated he was 21 on his application for marriage in 1911, so if that was correct, he would have been born in 1890. What is known is that his parents were Stanislaw and Anna Keijewska Mierzejewski and per his petition for naturalization he was born in Borowice, Mazowieckie, Poland. The variance in birthdates on each of the documents throws his brother Kalixty's birthdate into question. Kalixty's birthdate has been recorded as December 1886. I have worked with John's birthday as 8 June 1886 as that is was is provided on his gravestone.
It is likely John was the first of the four siblings to arrive in the US. Per his Declaration of Intention for Naturalization, he arrived 1 October 1905 in New York. Most likely, John would have been about 18 to 20 years old upon his arrival–it was fairly unusual for even men to travel alone to the US any younger. And John seemed to have been alone on this journey. John initially settled in central Pennsylvania, in Gallitzen, Cambria County. On 30 June 1911, he married Teofila (Tillie) Klimkiewicz by Fr. Paul Brylski in St. Mary of Czechtochowa parish. This likely was the parish that the Klimkiewicz family belonged to as tradition generally was a Polish couple would marry in the bride's family's parish. From a document entitled "St. Mary of Czestochowa," the parish was near the Blair County border, where the city of Altoona was located. Both John and Tillie provided addresses in Altoona for their marriage application. John's was the same address as his brother Władysław, 1815 Twelfth Ave. Tillie's was 1807 Tenth Ave.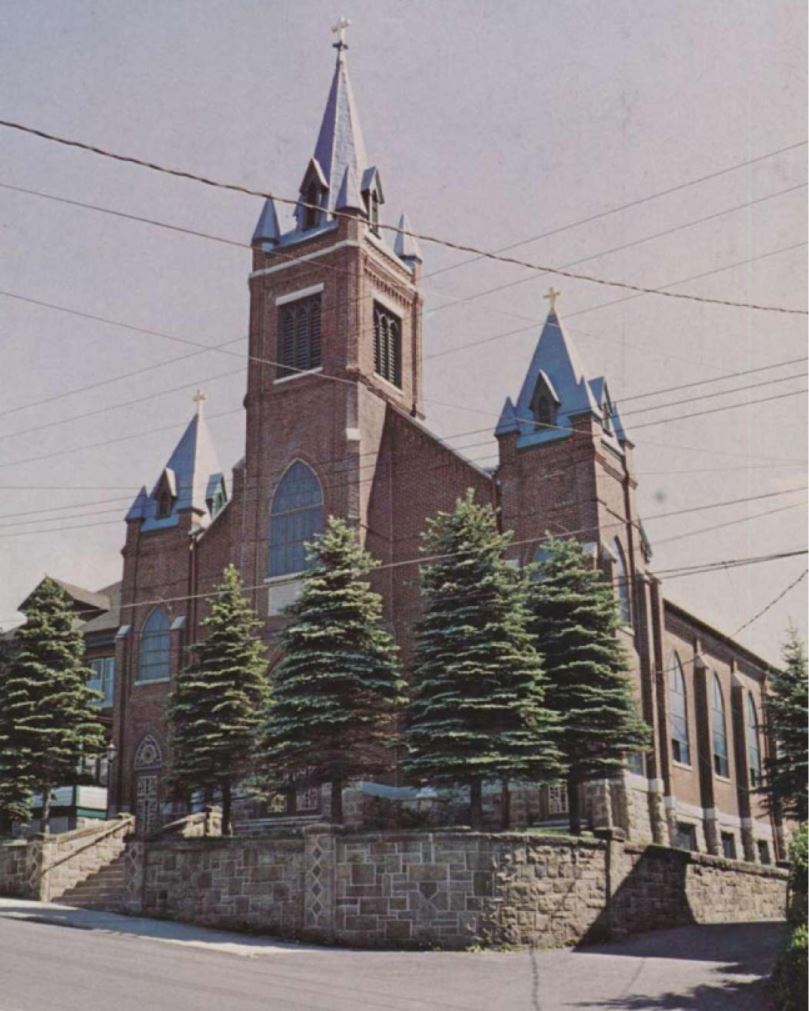 Tillie and John remained in central Pennsylvania at least through 1912. Their first daughter, Helen, was born in 1912 and their second child, another daughter, Frances, was born in Toledo in 1916. The couple would go on to have another five children, for a total of seven. Six of these children survived to adulthood.
John filed his Declaration of Intention to become a citizen on 9 May 1919 in the Common Pleas Court of Lucas County and obtained his citizenship in July 1924. Per the Petition for Naturalization, John was employed as a railroad car man and the family was living at 1762 Buckingham, likely the same address or very close to the address my grandparents declared on their incoming manifest at Ellis Island as their destination. John was registered to vote in 1930 at the Buckingham residence and the 1930 census indicates that the family owned the home and that John and Tillie both were naturalized. By this time, John was employed in the auto industry. They also had a boarder, a John Bilius residing with them.
By 1935, it appears the family experienced some difficulties. John is indicated as a lodger in the Community Welfare Home in Toledo. It was stated that he was living in that place on 1 April 1935, so he had been there at least five years. Tillie is in the 1940 census as residing in the Toledo State Hospital, and it was noted that she had been there since 1 April 1935. The younger four children were living with Tillie's siblings. It seems as if the Great Depression had a huge effect on this family. John did work 20 weeks in 1940 but was in a group home for homeless men. Tillie was ill and institutionalized.
John died 30 December 1945 of pneumonia. At the time, he was employed as a dietician's helper at Riverside Hospital, where he died. Tillie outlived John by about another 18 years, passing on 15 May 1963.